Lumineers An Overview
Dr. Jacob Grapevine is a certified provider in Plano, Texas for Lumineers, an alternative cosmetic dentistry treatment to porcelain veneers.
Benefits of Lumineers
Lumineers are a revolutionary approach to achieving a beautiful smile. One of the most significant benefits of Lumineers is that they eliminate some of the concern about removing healthy tooth structure. Porcelain veneers require the dentist to remove tooth structure, but Lumineers are more like a contact lens, bonded to the front teeth and can be removed in the future if desired.
No adjustments to your teeth are required
Very esthetic and natural looking
Feels very comfortable, like natural teeth
Improves misshapen front teeth
Closes minor spaces between the teeth
Very resistant to staining long term
Very durable and lasting
Lumineers vs. Porcelain Veneers vs. Cosmetic Bonding
Dr. Grapevine offers all three treatments in our Plano dentist office. He works with patients on an individualized basis to recommend the option that is best suited to their needs and goals. While cosmetic bonding can provide a quick, economical option, dental veneers may be the right solution for a more lasting result that meets your aesthetic goals.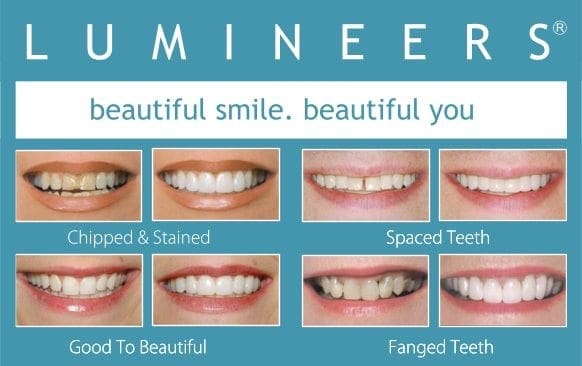 Learn more about Porcelain Veneers and Cosmetic Bonding and contact our office to find out which treatment is right for you.